Mobile Battery Rental Service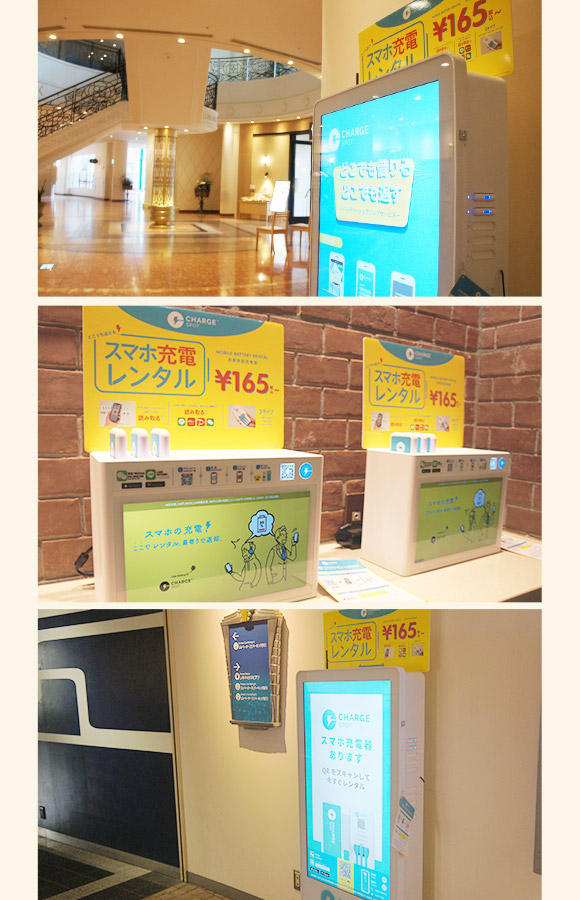 You can rent mobile batteries at the rental stands set up inside IKSPIARI.
The batteries can be rented and returned at the rental stands located inside and outside of IKSPIARI. To use this service, you must first download and register the mobile battery-sharing app.
The app can be downloaded by scanning the 2D code on the rental stand in IKSPIARI.
Rental stand locations
1F Garden Site / 1F The Courtyard / 2F Theater Front / 2F Trail & Track
Notes
* If you have any questions about the service, please refer to the app or call the support center from the app.
* The service may not be available depending on the availability of batteries.
* The service may be terminated without notice.
* If the device does not respond when the connector is plugged in, it cannot be charged.
* IKSPIARI Co., Ltd. assumes no responsibility for any problems caused by damage or theft of data or devices.
Floor Map1F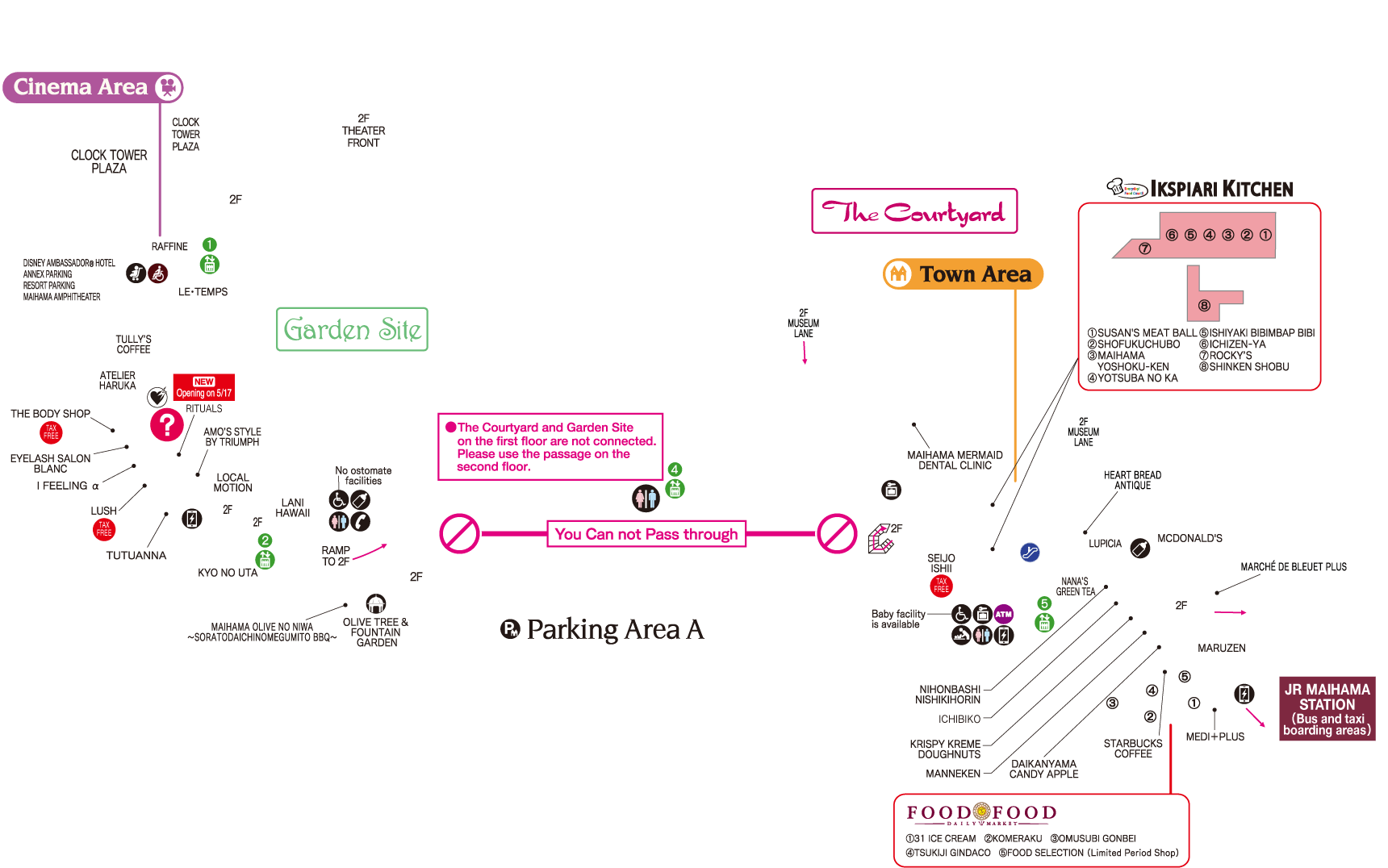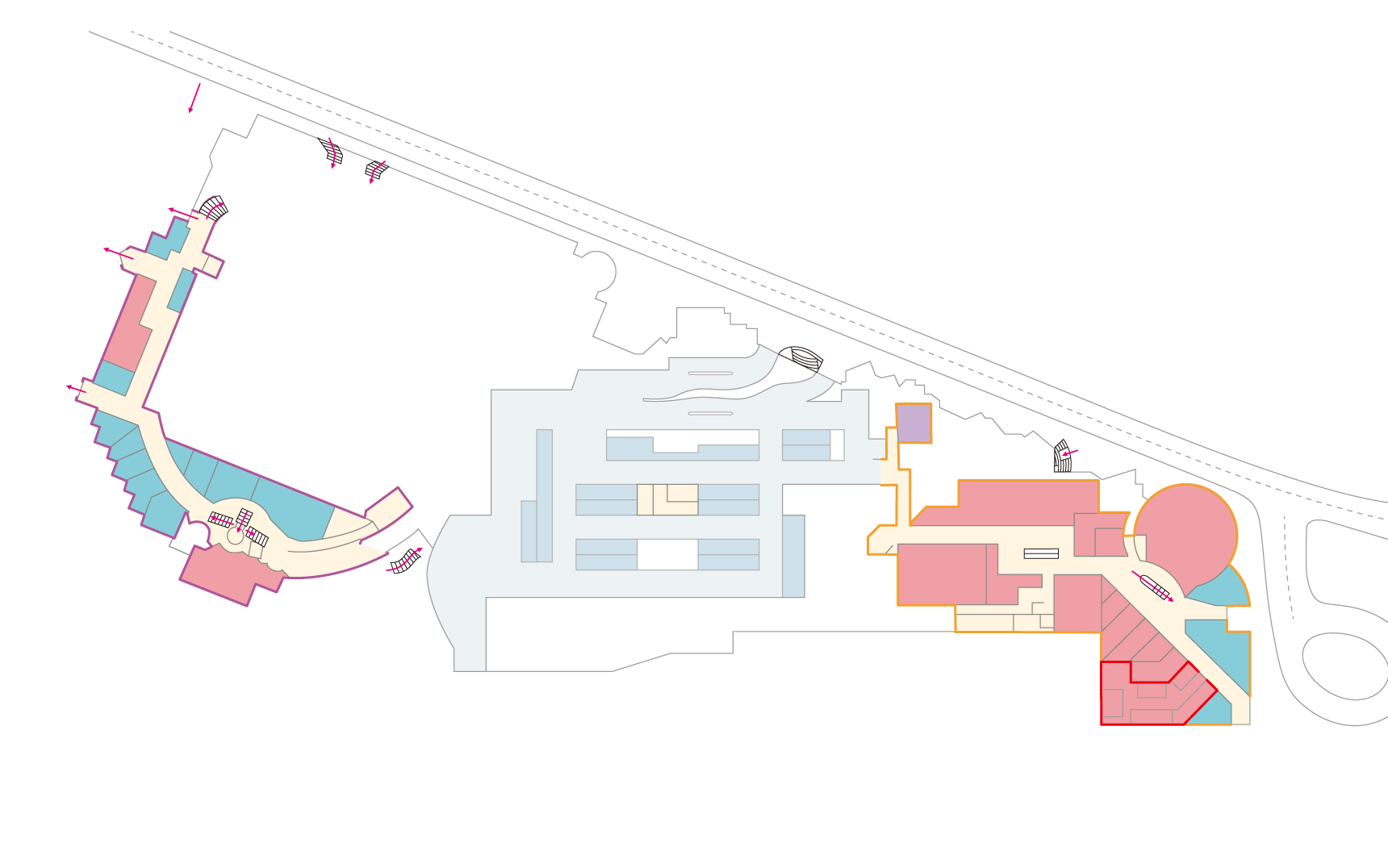 2F