 A new addition for this year, we will have a four-meter-tall Christmas tree that we're calling, Dreamy Tree,
in the Celebration Plaza on the secod floor.
We have a fantastic collection of Christmas music and beautiful Christmas lights for all our guests.
Spend your Christmas at the gorgeously illuminated IKSPIARI!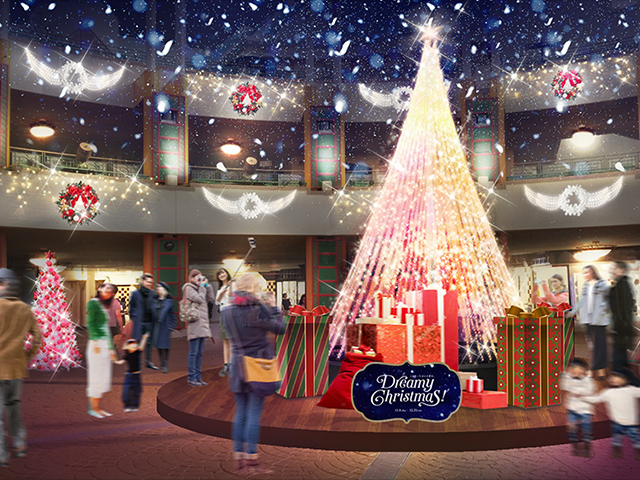 Our four-meter-tall Dreamy Tree in the Celebration Plaza will twinkle along with Christmas songs. Experience a "White Christmas" as the snow falls from sky.
Enjoy our colorful Dreamy Tree!
Our Christmas tree and Christmas lights make great backgrounds for photos and will definitely get you in the Christmas spirit.
Dates

Open 11/8 (Thu) – 12/25 (Tue)

Hours

10AM – 11PM

Location

Celebration Plaza (2nd Floor)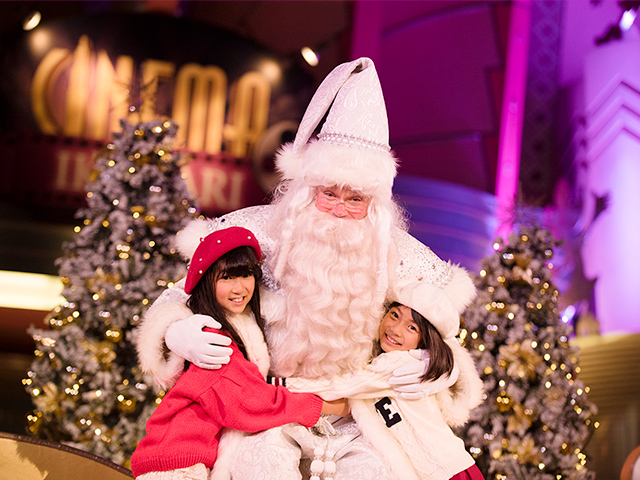 Meet Santa and take a photo with him and his sleigh right in front of the Dreamy Tree! Everyone will enjoy meeting Santa!
Turn on the Christmas lights with Santa, each day at 5:30PM.
Dates

Saturdays, Sundays and national holidays, along with Christmas Eve and Christmas Day

Hours

From 1PM, 2:30PM, 4PM and 5:30PM (lasting around 30 minutes)

Location

Celebration Plaza (2nd Floor) (In case of inclement weather, festivities will be held at B' Way on the second floor.)

How to participate

Present receipts totalling at least ¥3,000 (including tax) at event site from 12:30PM each day to receive a group ticket. Availability limited to 30 groups per event.
* In case of bad weather, the lighting ceremony will be canceled.
* Photos taken with guests' camera.
* Participation limited to once per group.
Everybody's Dream Tree
Everyone who meets Santa will receive a Dream Ornament ♪
Write your Christmas dream on the ornament and decorate Everybody's Dream Tree at B' Way on the 2nd floor! Santa might just make your dream come true…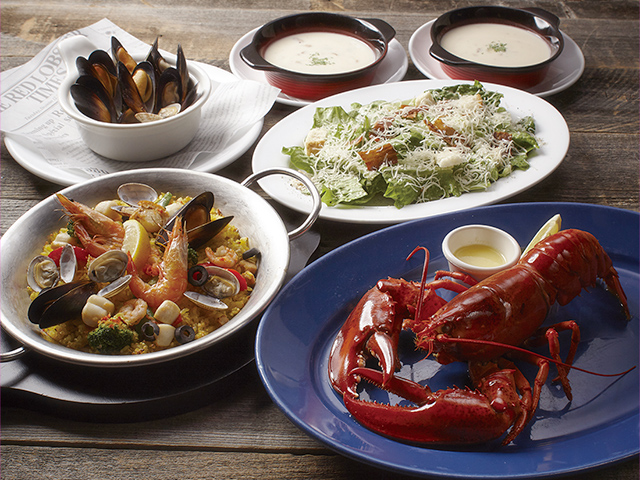 50 lucky raffle winners will receive ¥30,000 worth of gift certificates for use at IKSPIARI shops.
Present receipts from the day totalling at least ¥10,000 (including tax) to receive a raffle ticket.
Drop your prize selection at any of the three Santa mailboxes located in town and lucky winners will have their presents delivered by Santa. Enjoy a Christmas lunch or dinner ♪

Dates

11/8 (Thu) – 11/30 (Fri)

Ticket Locations

Register for your chance to win at any of the three information desks in town.

Possible Prizes

TSUKIJI TAMASUSHI prize,RED LOBSTER prize, RIO GRANDE GRILL prize,YAKINIKU TORAJI prize,RAIN FOREST CAFÉ prize,TGI FRIDAYS prize
All prizes include a gift card that may be used at Seijo Ishii.
Prizes will be sent out by 12/14 (Fri).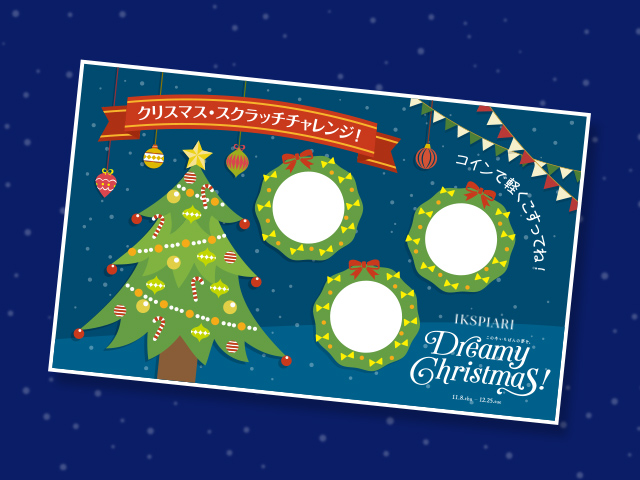 Get in the Christmas spirit this December with the Christmas Scratch-Off Challenge!
Customers who spend more than ¥5,000 (including tax) at three or more IKSPIARI shops or restaurants can present their receipts to receive one scratch-off ticket.
If your ticket is a winner, you'll receive a gift card that you can use at IKSPIARI (with expiration) ♪
Dates

12/1 (Sat) – 12/25 (Tue)

Ticket Locations

Get your ticket at any of the three information desks in town.

Prizes

IKSPIARI Gift Card
¥50,000 yen…5 customers
¥5,000 yen…10 customers
¥1,000 yen…100 customers
¥500 yen…1,000 customers
* Scratch-Off tickets limited to 30 tickets per exchange.
* Prizes must be redeemed by Tueday, December 25, 2018.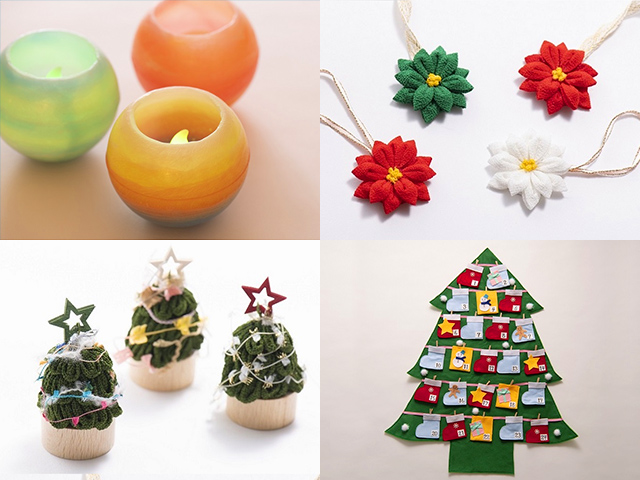 Decorate a Christmas tree-shaped calendar with gift boxes and stars, create a knob-crafted ornament or make a candle of your own at our Christmas workshop.
Starting at 7PM on Christmas Eve, we will light the streets of IKSPIARI with the light from everyone's candles as part of "Everyon'es Candle Christmas".
* Cash only.
* Children under elementary school age must be accompanied by a guardian.
* Details about "Everybody's Candle Christmas" will be announced at a later date.
* Final appearance of items shown on this site are subject to change.
* If short on supplies, events may finish early.
Terms and Conditions
* In the event of inclement weather or other unforseen events, cancellations may occur without prior notice.
* Receipts from Tokyo Disneyland Resort Ticket Center, NIPPON EXPRESS BAGGAGE SERVICE, temporary baggage holding services, electric money chargers and gift cards are not accepted.
* Receipts may not be used towards multiple promotions.
* Please contact individual shops for product details.
* All photos are for illustration purposes only.